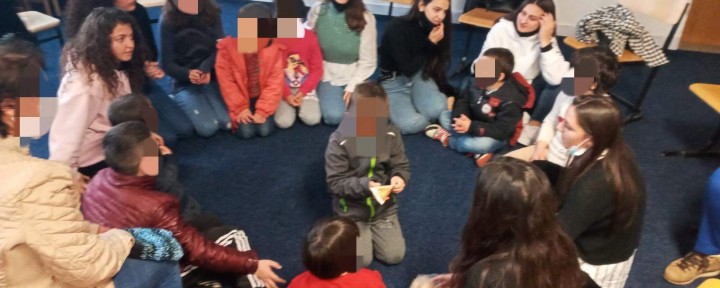 Today in the "improvised kindergarten" at the Faculty of Education began the first activity on the occasion of the establishment of the University Center for Psychosocial Counseling
Ass. Emirjeta Kumnova together with the students of the Preschool Program welcomed the children who are sheltered in the Safe House in Gjakova and practiced activities in the preparatory classroom which is equipped with working tools for education and entertainment.
UGJFA will always be in support of children in need in order to stimulate their psychosocial and psychomotor development through activities that our staff provides professionally.
Such activities will continue for the end-of-year holidays.